I laughed out loud when I saw this video of Benny Hinn that was posted over at the First Things blog Evangel: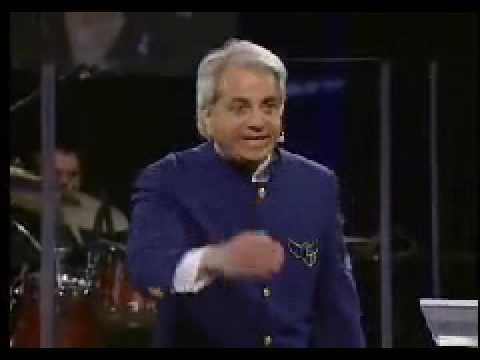 But I got to confess, there were some moments that I wanted to punch the air in agreement and sheer joy.  Yes!  Amen!  Even though parts of it hilarious, like the organ music accompanying in places the rising tone of his rant, Benny makes a good point about the Gospel.
The most interesting comments ensue over at Evangel.  But I'm curious.  Watch this video and ask yourself, if you were on Larry King Live or Oprah and you were asked, "Is Jesus the only way to God?", how would you answer?
This is not the same question as "Can people who have never heard of Jesus Christ get to heaven?"   Imagine, you have a platform of hundreds of thousands of listeners or viewers.  Would you preach the Gospel?  Or would you answer like Olsteen did for perhaps pastoral reasons?  Why?
While I would have to trust that the Holy Spirit would guide me at that moment, I hope I would not be ashamed to preach the Gospel, come what may.  Even if people laughed at me the way many people laugh Benny Hinn to scorn.  But this time, I was not laughing out of scorn or derision.  I was laughing because it was so astonishing to hear someone being so frank, so unabashed, so uncompromising, so daring.
Years ago I went to a Benny Hinn rally here in Ottawa.  I found a lot of what he did troubling.  The white suit, the waving his jacket as he was "tossing" the "Spirit"  (I can't bear to write what he said he was doing concerning the Third Person of the Blessed Trinity, it seems blasphemous) and a whole section of the crowd would faint.  There were crowds of people in wheel chairs and stretchers hoping for a healing.
I spotted a good friend from my Baptist Church there, someone who is a lovely Christian.  I shared with her my misgivings over the loud music and she said, "I know, but the Lord uses him."